1.5lb Brittle Bucket | Ghost Pepper Peanut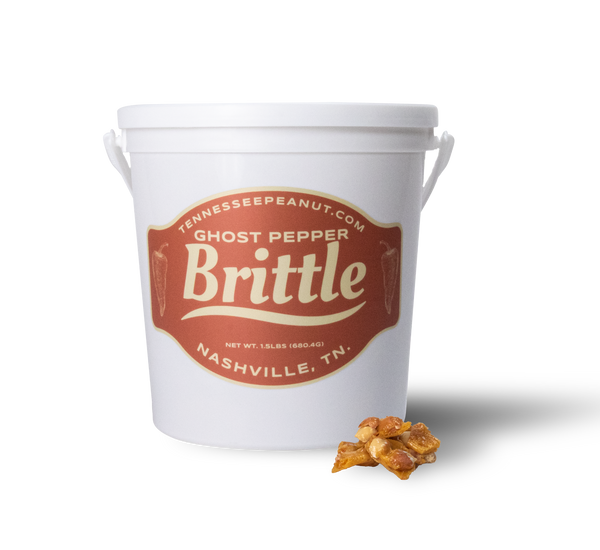 Why settle for anything less than a bucket full? 
Where do we start? For one, if you're thinking this is one of those gimmick spicy snacks that you try once for the sake of bragging rights, think again. These fresh-grown Texas Ghost Peppers have a sincere quality taste that spice-lovers will rejoice over. Mix that in with the sweetness of the candied brittle and you have a real winner, if you're willing to try it. Best thing about this Brittle? It doesn't shatter your teeth. Perfectly cooked to have an easy bite so you can keep on snackin'. Only available by the bucket. 
GHOST PEPPER PEANUT BRITTLE
Ingredients: Peanuts, sugar, corn syrup, water, spices and baking soda