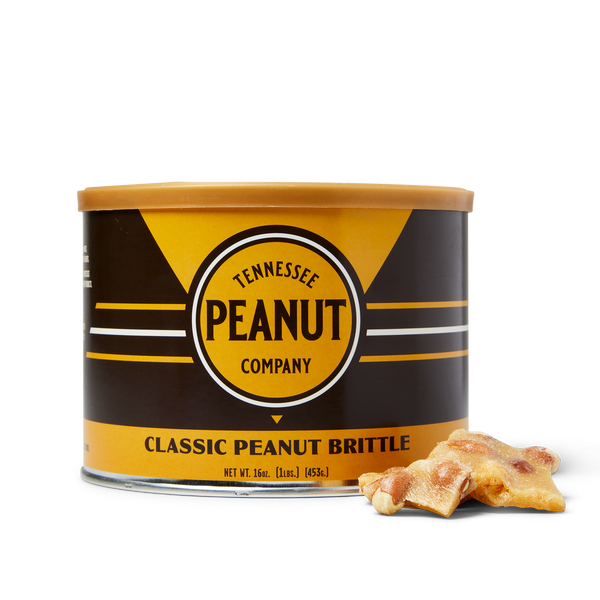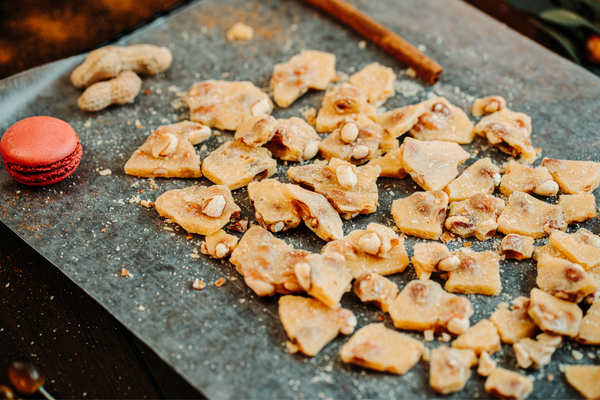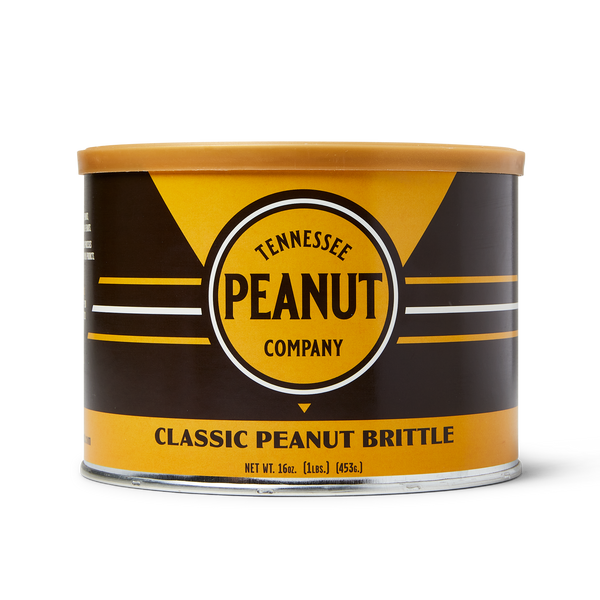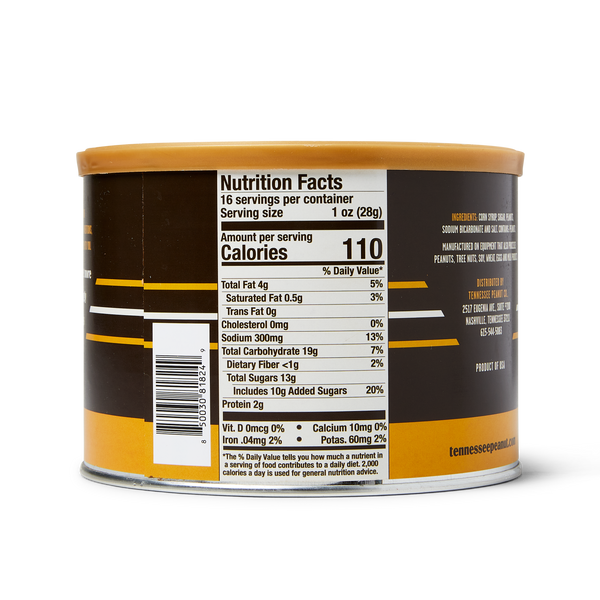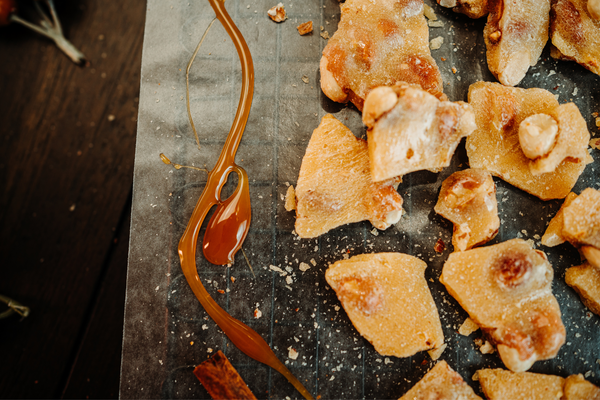 Enjoy a classic treat with our Traditional Peanut Brittle. Crafted with just peanuts and sugar, this irresistible confection is perfect for sharing with family and friends. With its crunchy texture and nutty flavor, it's sure to delight.
You'll find large similarities in taste between our peanut brittle and our peanut squares. But we at Tennessee Peanut Company like to give our customers options. Flavor is important but it doesn't encompass all the factors impacting your daily snack decisions. 
Some people seek the mundane, where they'll skip the movie and wait for it to be written as a book. Those are the same people who cannot comprehend why there has been a long standing demand for the fragile snap of peanut brittle between their teeth. But then there are some people who want more from their peanuts than just being mashed into a jar; people who, like Kevin Bacon, want to rage dance against the church while smoking a cigarette and drinking a beer at the same time. These are the kinds of people who want their peanuts to shatter in their mouths like glass.
This is why you'll never see peanut brittle fade away.
Nutrition
16 oz. Size:
Nutrition Facts 16 servings per container Serving size 1 oz (28g) Amount per serving Calories 110 % Daily Value* Total Fat 4g 5% Saturated Fat 0.5g 3% Trans Fat 0g Cholesterol 0mg 0% Sodium 300mg 13% Total Carbohydrate 19g 7% Dietary Fiber <1g 2% Total Sugars 13g Includes 10g Added Sugars 20% Protein 2g Vit. D 0mcg 0% ï¾¥ Calcium 10mg 0% Iron .04mg 2% ï¾¥ Potas. 60mg 2% *The % Daily Value tells you how much a nutrient in a serving of food contributes to a daily diet. 2,000 calories a day is used for general nutrition advice.
Ingredients
16 oz. Size:
Ingredients: Corn Syrup, Sugar, Peanuts, Sodium Bicarbonate and Salt. Contains: Peanuts. Manufactured on Equipment that also Processes Peanuts, Tree Nuts, Soy, Wheat, Eggs and Milk Products.