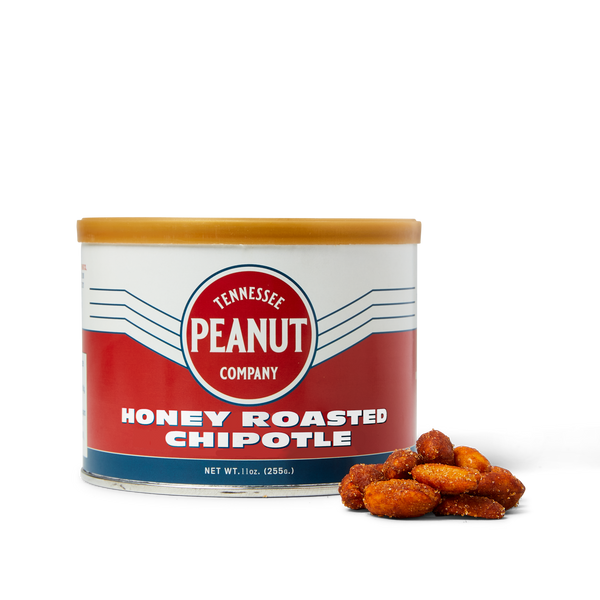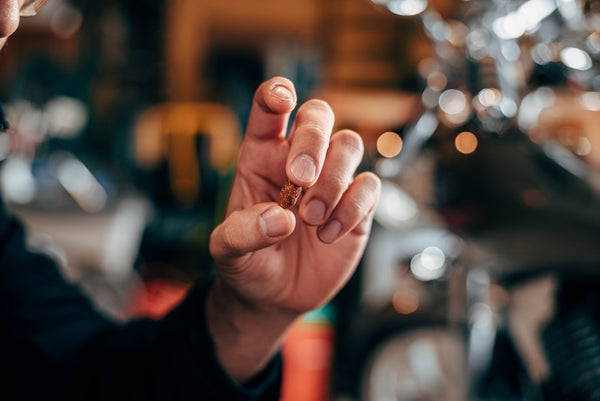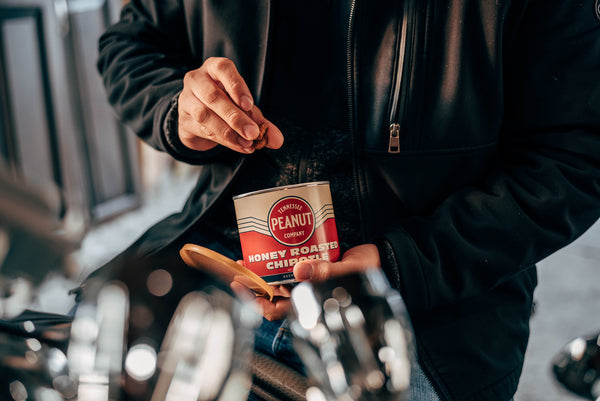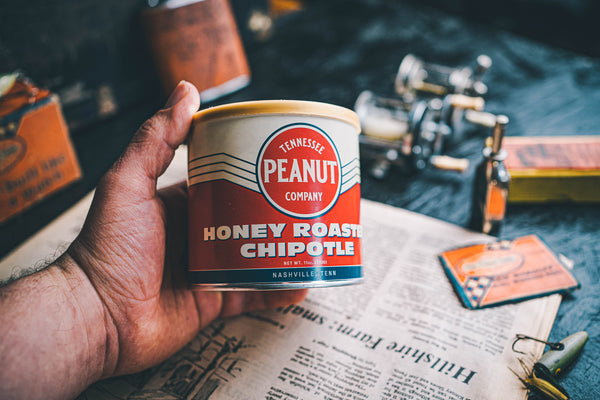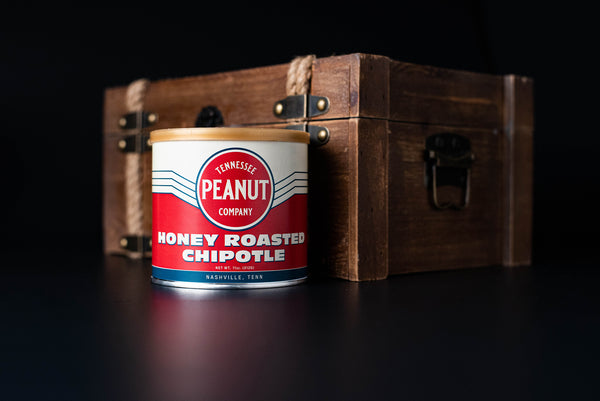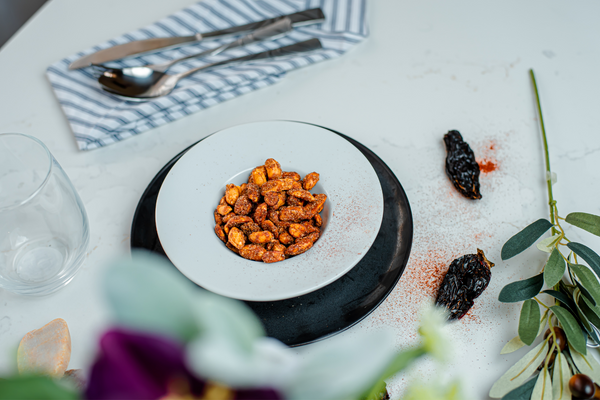 Indulge in the subtle sweet heat of Honey Roasted Chipotle peanuts. These super flavorful peanuts are roasted and seasoned with a blend of real honey, chipotle, and spices for a unique, delicious experience. Perfect for snacking or as a garnish for meals.
Honey Roasted Chipotle is like the better version of every peanut we have. This peanut was on top from our early days - but was eventually shut down due to shortages. Now, it's back with all of it's previous legacy-setting standards, and is here to stay for a good while (we hope). Sweetened with real honey and seasoned with spicy chipotle flavor, these extra-large peanuts are hand roasted in small batches making them rich in flavor with mild heat. Enjoy with a friend. Or don't. 
INGREDIENTS
INGREDIENTS: Virginia Peanuts.Evaporated Sugar Cane, Light Amber Honey, Peanut Oil, Potato Starch,Sugar, Salt, Chili Pepper, Spices,Extracts of Capsicum and Paprika, and Xanthan Gum.
MAY CONTAIN: Tree Nuts(Almonds, Brazil Nuts, Cashews, Coconut, Filberts, Pecans, Pine Nuts, Pistachios and Walnuts),Wheat, Soy, Milk and Egg.